The model showed how surprised the little girl was with the gift they gave her.
Barbie Franco She devotes herself to taking care of her first daughter, after going through a lot of difficulties getting pregnant. On the same day that the baby was 4 months old, she showed the new toy that she used to entertain the little girl.
Also read: Video of the horrific robbery of Barbie Franco and Fernando Borlando in their home
And on Saturday morning, the supermodel showed off Sarah's new toy, which caught all her attention. It's a doll inspired by Bumblebee, one of the robots from the Transformers movie, which in this case emits music and lights while dancing.
In the video, which Barbie shared on her Instagram stories, Sarah cannot take her eyes off the toy, which does not scare her at all, but rather amuses her while she is in her father's arms. Fernando Borlando.
When the object was turned off after finishing the song she was dancing to, the model showed her daughter's reaction. "Battery ran out. What happened?"he asked the child who was groaning and the lawyer asked him to put it back on. "Do you want me to dance? Turn it onFernando told her, because he didn't want to see his daughter cry.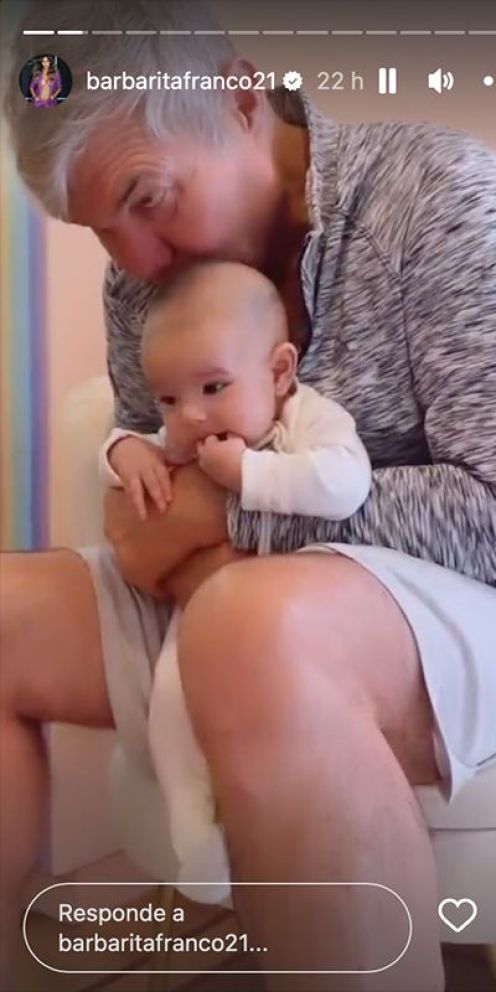 Immediately, Barbie turned it on again and brought her daughter's attention back to the game, thus becoming one of her favorite things. The Dancing Hero Bumblebee is a figure about 20cm high and valued at about $15, on the outside.
Also read: Barbie Franco showed Sarah's luxurious dressing room, her daughter … 3 months!
This doll offers an incredible singing and dancing experience. The robot's arms can rotate flexibly, and it is also able to walk sideways to show a very funny dance.One of the most important online buying and selling sites abroad.
function toogleSeachBar() { if ($('#searchBar').is(":visible")) { hideSearchBar(); } else { showSearchBar(); } } function showSearchBar() { $('#searchBar').show(); $('#menu, .header-scrolled-container, .header-scrolled-container2').hide(); } function hideSearchBar() { $('#searchBar').hide(); $('#menu, .header-scrolled-container, .header-scrolled-container2').show(); }
$(document).ready(function () {
setTimeout(() => { window.fbAsyncInit = function () { FB.init({ appId: '1492337167736839', autoLogAppEvents: true, xfbml: true, version: 'v8.0' }); };
(function (d, s, id) { var js, fjs = d.getElementsByTagName(s)[0]; if (d.getElementById(id)) { return; } js = d.createElement(s); js.id = id; js.src = "https://connect.facebook.net/es_LA/sdk.js"; fjs.parentNode.insertBefore(js, fjs); }(document, 'script', 'facebook-jssdk')); }, 3000);
});