Content is prohibited!
Here is a video that you cannot see due to your cookie settings. You can view our cookie policy or open the video at youtube.com
Digital transformation has opened us up to endless new possibilities, but it has also brought us new commitments. Many organizations are modernizing their architectures and betting on the cloud to store and process their data, but this bet must be accompanied by a clear data management policy and strong cybersecurity. Data has become an extremely valuable asset for organizations, and to teach how to store it properly, protect it and make the most of it thanks to real-time analytics, Computing has brought together, in collaboration with Logicalis, a round trip to the table in Valencia for a group of experts and IT managers within their organizations.
"Logicalis is a partner in systems integration, six years ago we made a solid investment to open a cybersecurity unit and another data unit, and in the last four years we have seen a huge explosion, and all companies are looking for the best way to benefit from data," the conversation began. Juan Manuel García, Logicalis Business Development Manager. "We see two very clear trends, on the one hand, customers committed to an end-to-end data fabric strategy, where the manufacturer accompanies them throughout the company's data lifecycle, and on the other hand, a culture of experimentation, where customers are encouraged by new paradigms that have emerged around data and are starting to build infrastructures their own according to their needs."
The future of data
After this introduction, it was the turn of the guests and experts to tell their experiences. "Our company is young, it is three years old," he explained. Paula Cuevas, Head of the ICT Department at SGISE. "We created all the information services in a cross-sectional way using tools in the cloud, but we still lacked all the data analytics and the reporting part. We still don't have a dedicated budget for that, because we're defining the strategy, but this will be one of our focus next year."
He added, "In our case, we have three very different lines of business, medical transportation, funeral services, and finally, an insurance company." Mario De Filipe, Chief Data Officer at Grupo ASV. "Fortunately, we have a very firm culture and commitment to the world of data, but we maintain a different strategy for each line of business. We started an aggressive modernization process a few years ago, moving things to the cloud and doing machine learning and beta projects, and now we continue to experiment with different use cases and technologies. To find out what can help us speed up our operations."
"We also have three different business lines, rice, corn and food solutions," he said. Ignacio Joannis, Director of Information Technology, Dacsa Group. "We've been experimenting with Industry 4.0 and AI and predictive analytics for a long time. We've had to pause, we're sorting out where we are and where we want to go, and we've realized that we can't tackle a project without a solid base in terms of data. There's no real data strategy or governance, So we're working on a data roadmap to get unique and reliable data, which is absolutely essential to address everything we want to do next."
Compliance must be accompanied by a clear data management policy and strong cybersecurity
"We are a company dedicated to designing and building machines for industry," and thus we offer Alejandro Macho Quevedo, Systems Administrator, his company, Manuel Po. "We have a local data department, but our main problem at the moment is the interconnection of data, more and more security is needed and this slows down our operations a lot."
He said, "Our business is textile and textile printing, so a few years ago we decided to put stations directly on the machines to collect all the data, we realized all the errors that were in production, and we held ourselves to correct them. José V. Sempere, Director of Information Systems at Ontinyent de Estampados y Recubrimientos. "Over time, this hardware connection has filled our databases with valuable information, and a few years ago we started migrating to the cloud. We are now with a hybrid strategy, we have ERP and email in the public cloud, and the databases are in the private cloud, although we are considering moving them to the public." Also, given the maintenance costs, there are no speed issues and the security is now sometimes better than what you can get at home."
general data
To clarify the situation of the public sector we have been able to rely on it María Jesus Langa, Head of the Database Section of the Information Technology Service of the Valencia Provincial Council. Our problems are very different from those faced by private companies, especially in terms of employment. Things are slower because we always have the four-year "dagger" of the legislature, things are slowing down, but our strategy is focused on the cloud. All tax administration databases are in the cloud, and now we have a project in progress with Oracle to test the systems. Our data and systems are very different, so we are moving more and more towards the private cloud because of the sensitivity of the data we handle."
Our only option in hospitals, given the sensitivity of our data, is to migrate to the private cloud
We also had it at the table Eusebio Moya, Head of the Data Protection and Information Security Department of the Valencia County Council. "As a public sector, we have a series of uniquenesses, one of which is that everything here is structured, we don't have much wiggle room, to take initiative on a technical level, we always have to add the obligations that are set by legal regulations. There is a security framework that we can't get out of, and we always put that in Consideration. We still have to live between these two worlds, but we also have to start modernizing ourselves. Another feature of ours is that we help local and regional entities, at the level of our own resources, if it were not for our help, these organizations would stop providing services public, but also makes us accountable for these organizations' compliance with all required regulations."
"Our only option in hospitals, given the sensitivity of our data, is to move to the private cloud," he explained. Salvador Carreres, Informatics Coordinator at Lluís Alcanyis Hospital. "We are now trying to spread in application development to perfect the integration problem. We are interested in applications that are integrated with patient databases, as well as knowing all the updates in real time. On the subject of data, immediacy is the most important thing for us, it is what adds real value to our organization" .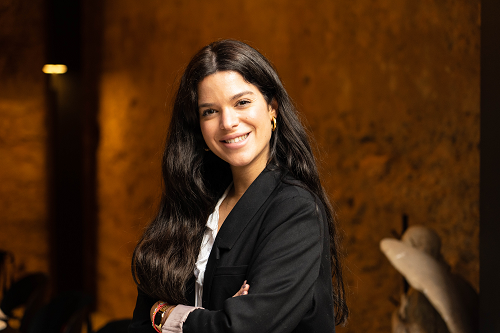 Beatriz Gil, Account Director at Logicalis:
"Some companies choose a single manufacturer data fabric strategy"
What strategies do we envision in the market in terms of modernizing data structures? From Logicalis we find two different trends in our main clients. On the one hand, companies that decide to bet on a comprehensive data fabric strategy, usually a single manufacturer, which makes it possible to cover the company's data life cycle with a mass of pieces that can be easily connected, and on the other hand, customers who are usually supported by new models of consumption Cloud services, choosing the best in class for each stage of data management, and consuming only the resources they need to advance.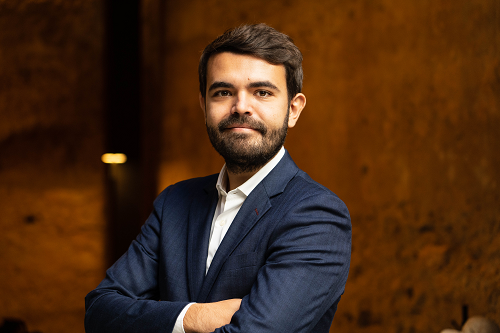 Juan Manuel García, Logicalis Business Development Manager:
"Best-in-class strategy enables access to the best technology"
There is no right or wrong choice when choosing an analytics architecture. Depending on each customer's technology strategy, it may make sense to choose one or the other. The main advantages of each can be summarized by saying that an end-to-end data fabric strategy is very powerful for customers who are looking for a full set of capabilities that facilitate the subsequent integration of each piece, as well as make it easier to manage data since everything is connected.. On the other hand, a better architecture strategy allows in Customers get best-in-class technology for every stage of data management, typically supported by a culture of cloud experimentation and building complex architectures based on limited exercises.